Zipline Meets VR to Double the Dose of Adrenaline
Zip lining and VR should be on most thrill-seekers' bucket list, if not both, then at least one of them. At first glance, both are adrenaline-inducing experiences of their own with adrenaline being the only connection between the two.
However, while each of these experiences can transport you to different levels the first few times you try them, what do you do when at one point they start to feel normal?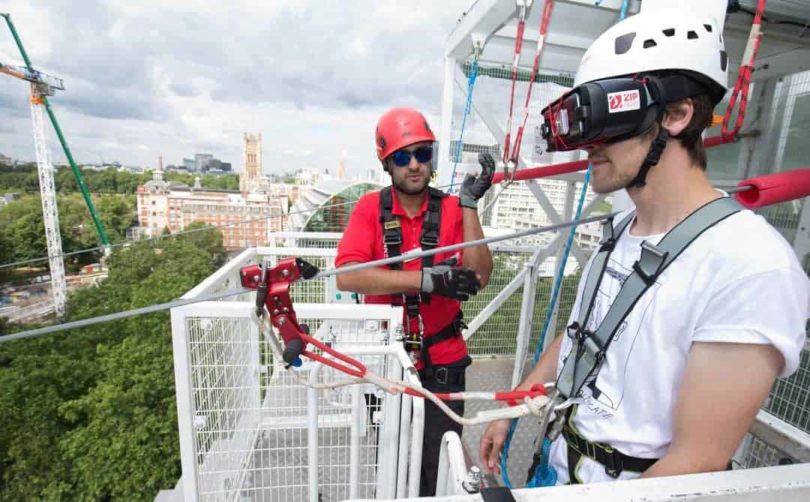 Thankfully, innovative minds have solved that puzzle by working from a completely fresh perspective. For instance, Yerevan ZipLine Airlines, an Armenian company with a view of a technological future, has already combined their zipline and VR.
This masterstroke allows adrenaline-seekers to kill two birds with one stone by creating a zipline that sends you flying through various thrilling virtual environments.
Co-founded by Zhirayr Musheghyan, physician, the 870 meters long zipline skyrockets 123 meters above the Arabkir canyon and passes under the bridge at 87–90 meters' height. Such height guarantees not only a staggering view of the vast canyon beneath, but also of alternative spaces thanks to VR.
Using VR goggles, each rider can fly into outer space and experience extreme environments, such as the Star Wars or Marvel universes.
The computer-generated sights and sounds that surround users transport them to futuristic places that would otherwise be impossible to build. Virtual reality creates spaces that are too elaborate or fantastic to construct in a real-life setting. These can also be scarier and more perilous, thus ensuring more intense sensations.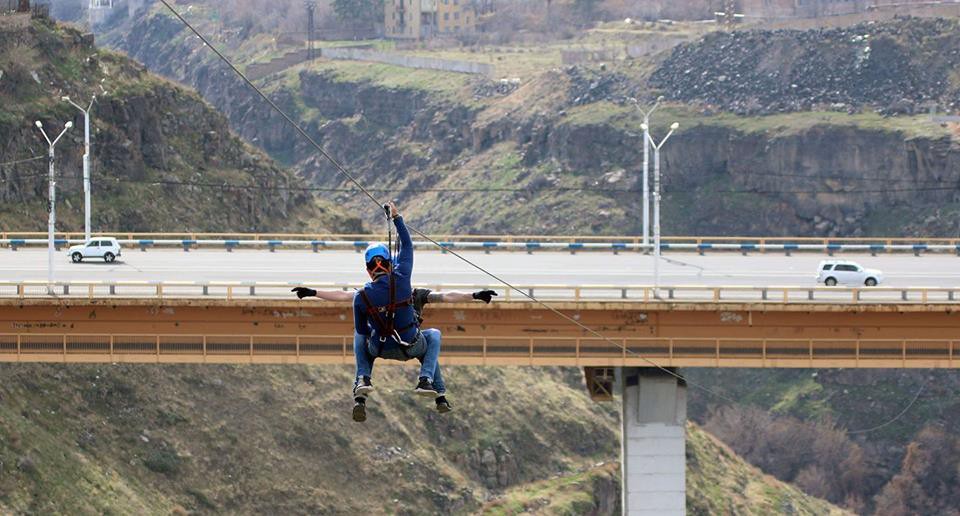 Obviously, VR hasn't arrived to steal the real sensations one has while flying at a decent height in the view of the surrounding nature, but it is definitely a good alternative for those who have enjoyed the "real thing" at least a few times and like the appeal of fresh scenarios.

The project was implemented in collaboration with AR/VR giant ARLOOPA. They are convinced that this can be a real stimulus for the entertainment industry to kickstart imagination and create even bigger opportunities.
As a matter of fact, any imaginary scene can be brought to life as a customized virtual environment. This means that any attraction has a chance to go beyond their primary space and offer a wide variety of alternative options.
Virtual reality may be the latest craze for the visual entertainment industry, and exciting technology for the industry giants to sink their teeth into. However, as is often the case, there are bound to be even more exciting scenarios in the future as more and more businesses choose to deliver increasingly innovative experiences for their customers.